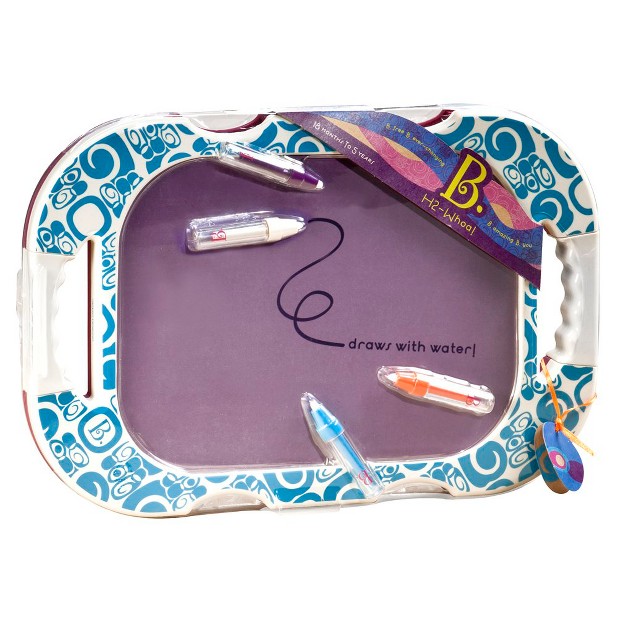 My kids love to draw. Draw on my walls that is, and my doors, and my tables and everything else they are not supposed to draw on. A few months ago I went through the house and threw out everything that could write on anything! But my kids miss drawing a lot more than I thought they would.
The H2-Whoa! By B. Toys allows them to draw as much as they want and keep my walls safe! All you have to do is fill the pens with water and then draw on either side of the drawing board. The picture slowly fades as it dries and then they can draw all over again.
My kids bang, smack and toss this board around and it still looks brand spanking new- despite their abuse.
The board comes with four pens that tuck snugly away inside the outside of the board. This is a toy that I keep in the car that keeps my kids busy for hours on end. Finally a toy that keeps my kids busy- with no batteries needed!
Comments
comments