My husband and I have been following the Harry Potter videos since the very beginning! We watch the movies, read the book, we even bought the books on CD to listen to it in the car! So when the last movie came out- we knew for sure we would be adding it to our collection!
I am sure you have seen it by now- and if you have not, get out from under the rock you are living under, and watch it!!
The haunting prologue of the the once happy and giggly students of Hogwarts School of Witchcraft and Wizardry are marched through the grey courtyard like prisoners. Darkness has fallen, and all of the magic of the castle has disappeared. The title appears from the coulds and we are drawn back in to the wizzard world of Harry Potter for the very last time. (insert sobs and a box of tissues here!)
This is the final act of the very final chapter. A magnificent, yet dark conclusion to the store we have all come to love. I was not to excited when I found out the movie would be split into two. But this was worth it. Harry Potter and the Deathly Hallows Part 2 is a an amazing ending to the epic fantasy we have come to love!
The film picks up directly where the last one left off: with Ron, Harry and Hermione on a mission to destroy the remaining horcruxes. If you have not watched Part 1 you must before Part 2. Deathly Hallows delves into all the parts that us book readers were mad were left out. Because of that- if you have not read the books you  may get confused by the frequent references to earlier events or unseen characters.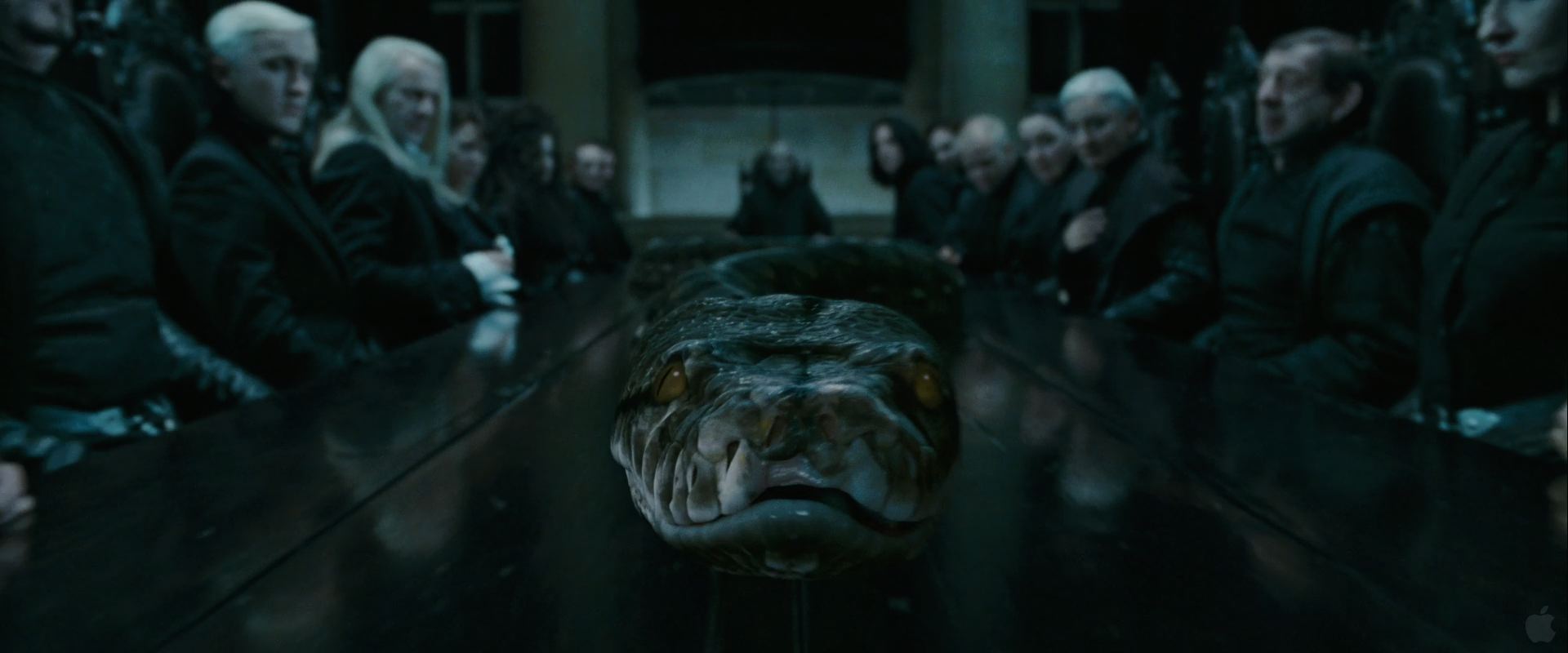 Daniel Redcliffe's performance in this movie is amazing. I still see him as the little boy in the first- battling his professor! However he is now a grown man! H0is final showdown with Lord Voldemort is action, action action! The special effects are immaculate! You do get blood and gore in certain spots- but that is why this is rated for older than the other films!
Hermione and Ron- though not the main focus of this movie have super strong in roles that they shine through! I even began to love Draco and Nevile in this movie!
This is one of the very best finales I have ever seen. If you have never watched it- you must! Actually go out, rent them all and watch them over again!